Our Private Clinic Locations In Milton Keynes
Mr Achal Khanna is an award-winning, world-renowned upper GI surgeon specialising in
laparoscopic surgery an robotic general and upper GI surgery. He has extensive experience
and can offer various treatment options to help patients recover fully from any issue they are
experiencing. As the only upper GI surgeon in Milton Keynes, he always strives to provide
the best possible care to his patients.
State-of-the-art facilities
Mr Achal Khanna provides laparoscopic surgeries whenever possible, which results in a speedier recovery time and a greater overall outlook. He operates from a number of high-quality medical facilities in Milton Keynes, ensuring that patients get access to the very best care and cutting-edge technology.
Saxon Clinic Milton Keynes
Saxon Clinic Milton Keynes has some of the finest facilities and technology to help patients get the best outcomes. They cover a range of issues in the central Milton Keynes base, so no matter your concern, you're sure to find excellent treatment options at the clinic.
Address: Saxon Street, Eaglestone, Milton Keynes, Buckinghamshire, MK6 5LR
Telephone: 01908 041238
Opening Hours: 24 hrs for inpatients, 7 AM – 8 PM for outpatients
Milton Keynes University Hospital
Milton Keynes University Hospital is a medium-sized NHS hospital serving Milton Keynes and the surrounding areas. With state-of-the-art technology and equipment, Mr Achal Khanna performs general surgery regularly in this hospital. It is conveniently located in central Milton Keynes, making it ideal for anyone requiring surgery or treatment.
Address: Standing Way, Eaglestone, Milton Keynes, MK6 5LD
Telephone: 01908 660033
Opening Hours: 24hrs
Blakelands Hospital Milton Keynes
Blakelands Hospital is a private hospital with all the latest technology you might need for your care. Located in northern Milton Keynes, it is served by a wide range of public transport options as well as having its own car park.
Address: Smeaton Close, Blakelands, Milton Keynes, MK14 5HR
Telephone: 01908 334 200
Opening Hours: 24hrs
Conditions We Treat In Milton Keynes
Mr Achal Khanna treats a wide range of general and upper GI conditions, such as acid reflux and hernias. Whenever possible, Mr Khanna operates using laparoscopic techniques, also known as keyhole surgery, that minimise discomfort and recovery times. He spreads his time across the three locations listed above, ensuring that his services are available when and where they're most needed.
Services We Offer In Milton Keynes
Mr Achal Khanna offers a range of surgical treatment options for patients throughout Milton Keynes and surrounding areas. He specialises in laparoscopic surgeries and is a leading benign upper GI surgeon with years of experience and testimonials from satisfied patients. Some of the services he offers include gallbladder removal and endoscopy in three convenient locations in Milton Keynes.
Meet The Private And Upper GI Surgeon In Milton Keynes
Mr Achal Khanna prides himself on offering the very best level of care possible to his patients. He will be there with you every step of the way to ensure you get the correct diagnosis and treatment to help you live a healthy, happy life. He has gained qualifications from a number of internationally recognised institutions and is one of the UK's leading experts in his field, meaning you'll be in the safest possible hands.  
In addition, he practices in three of Milton Keynes's finest hospitals and clinics, ensuring that he and his patients have access to the latest cutting-edge technology. Choosing Mr Achal Khanna for your private care can give you greater control over your care, with much shorter waiting times and comprehensive diagnosis, treatment and ongoing care plans.
Mr Achal Kahnna now also offers Versius robotic surgery from a number of state-of-the-art medical facilities in Milton Keynes. He was the first surgeon to perform an inguinal hernia repair in Europe and — together with his team — was the first in the world to perform both parastomal and ventral hernia repair repair operations with this technology.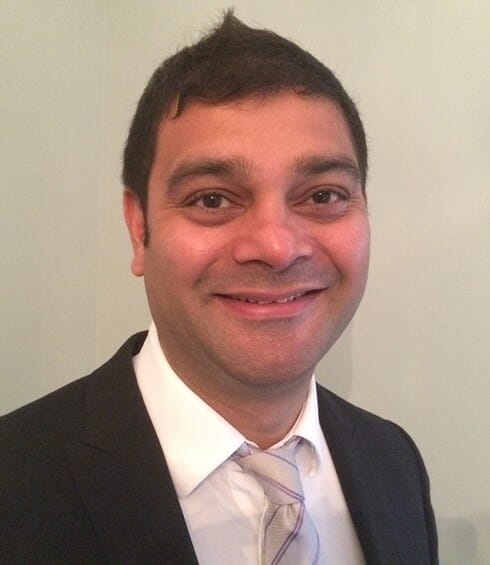 Book A Consultation
When you book a consultation with Mr Achal Khanna, you will receive unparalleled care. This includes an initial consultation to discuss your concerns and a full treatment plan, complete with follow-up appointments to help you manage your condition. The best interests of his patients are always first and foremost in Mr Khanna's practices, so you'll be in the safest possible hands throughout your time with him.  
If you think you could benefit from Mr Khanna's expert care, get in touch today to book your consultation.